Percentage of Sacramento bars that feel like you're on the set of a "straight to DVD" movie - 85%
Coldplay is the Applebee's of pop music...boring, bland, cookie cutter, production line drivel. According to my friend Conrad, "Coldplay is hella puss-core"
I like Kanye's frollet - (frollet = afro+mullet).
Straight males: if you've watched the movie "He's Just Not That Into You"; punch yourself ON the penis.
Valentine's Day...uggggghhhhhh
We all know that Comcast is terrible, but everytime I call to bitch them out their customer service people treat me so kindly I end up just agreeing with everything they say and kinda wishing we could be friends. God I suck.
Id like to conduct an experiment: how many 20-something whiteboys can you fit into a room before Journey begins playing inexplicably? Although I do not have an answer to this question, I have reason to believe that alcohol appears to be a catalyst.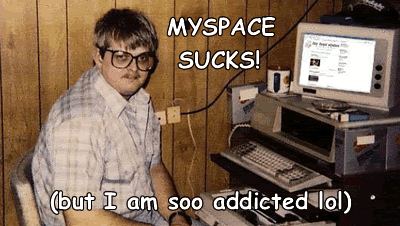 Myspace is so worthless to me.
I consider myself pretty well-versed in pop-culture. I read the occasional trash blog, I watch "The Soup" and skim the headlines of the tabloids when I go to the grocery store. So how is it that I have never heard a song, hook or even a chorus by either Miley Cyrus or The Jonas Brothers? Aren't they like the most famous people ever right now?
Im so bored with sports right now. Specifically, the Sacramento Kings. How could a team and a sport I once loved so dearly, be so excruciatingly painful to watch now?